let us support you - one page many answers
first steps | user manual | FAQ
Learn how to record your first path
Check out this video until the end. Hopefully, it explains to you clearly, how to start your path recording.
Subscribe to our YouTube Channel
Go to the shop to download the RobPathRec App for free. You will find a User Manual pdf file additionally under your account in the download section
Generic tutorial how to use RoboDK
RoboDK has one of the best tutorial, which you can find online, how to use this fantastic software. You will find the tutorial in many languages, choose your own to get the more learnings.
RobPathRec recommends strongly to go through this online resource! IT IS COMPLETELY FREE!
Please keep in mind: RoboDK is a full-fledged simulation and offline programming tool.
Download programs to your specific device
You can export any program individually or the main program including the subprograms:
Right click a program (MainProg for example).
Select Generate robot program (F6).         
Alternatively, select Generate robot program… to specify the location to save the file.

The SCRIPT program for UR robot will be displayed in a text editor.
Source – RoboDK
You can find detailed descriptions about these steps directly at RoboDK.
How to calibrate the tool TCP?
We refer here to the excellent tutorial by RoboDK, how to use the 4 points TCP calibration method.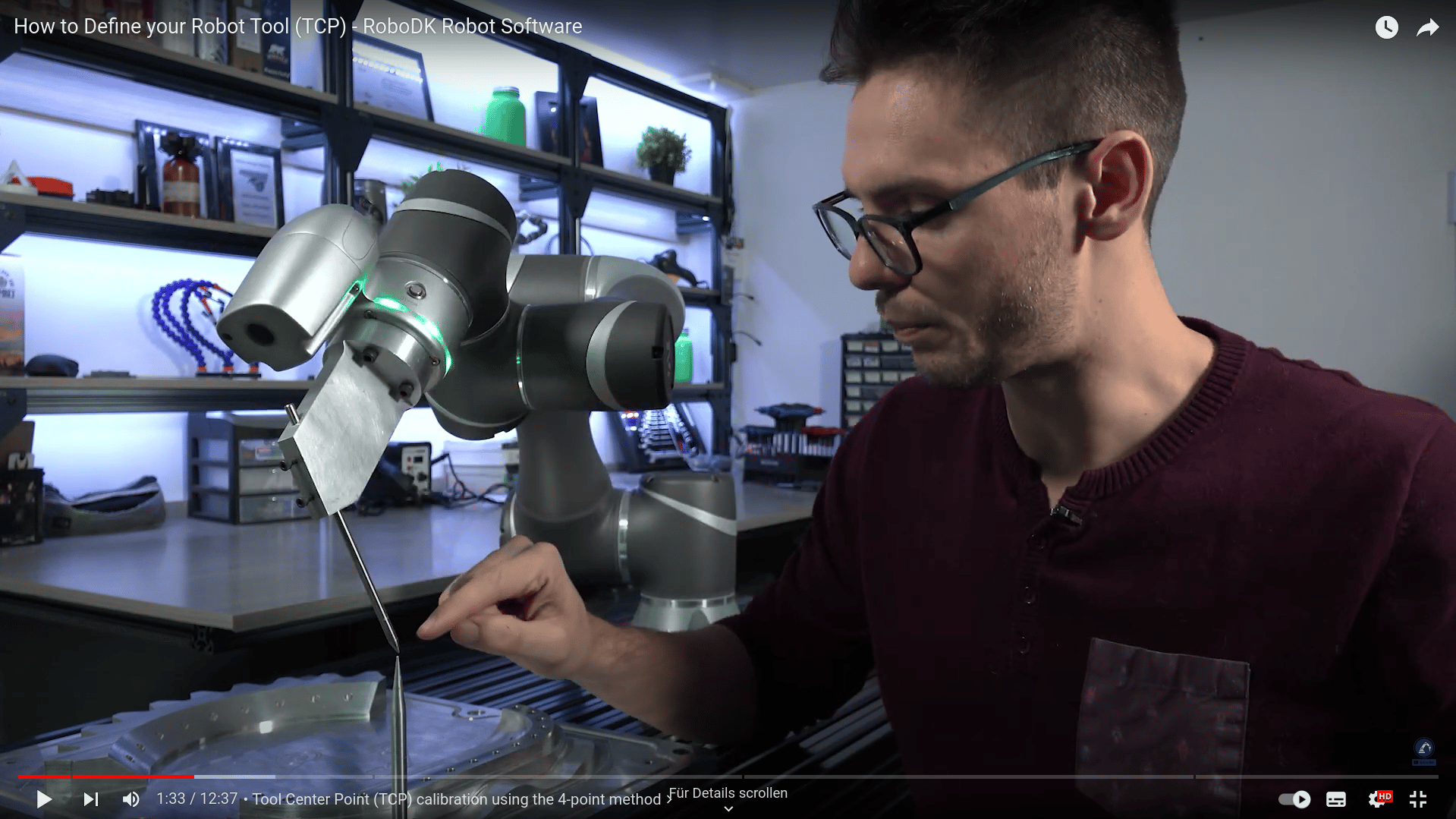 Subscribe to the RobPathRec YouTube Channel