let us support you - one page many answers
first steps | user manual | FAQ
1. check the content of your delivery
The standard RobPathRec Hardware kit contains the following components: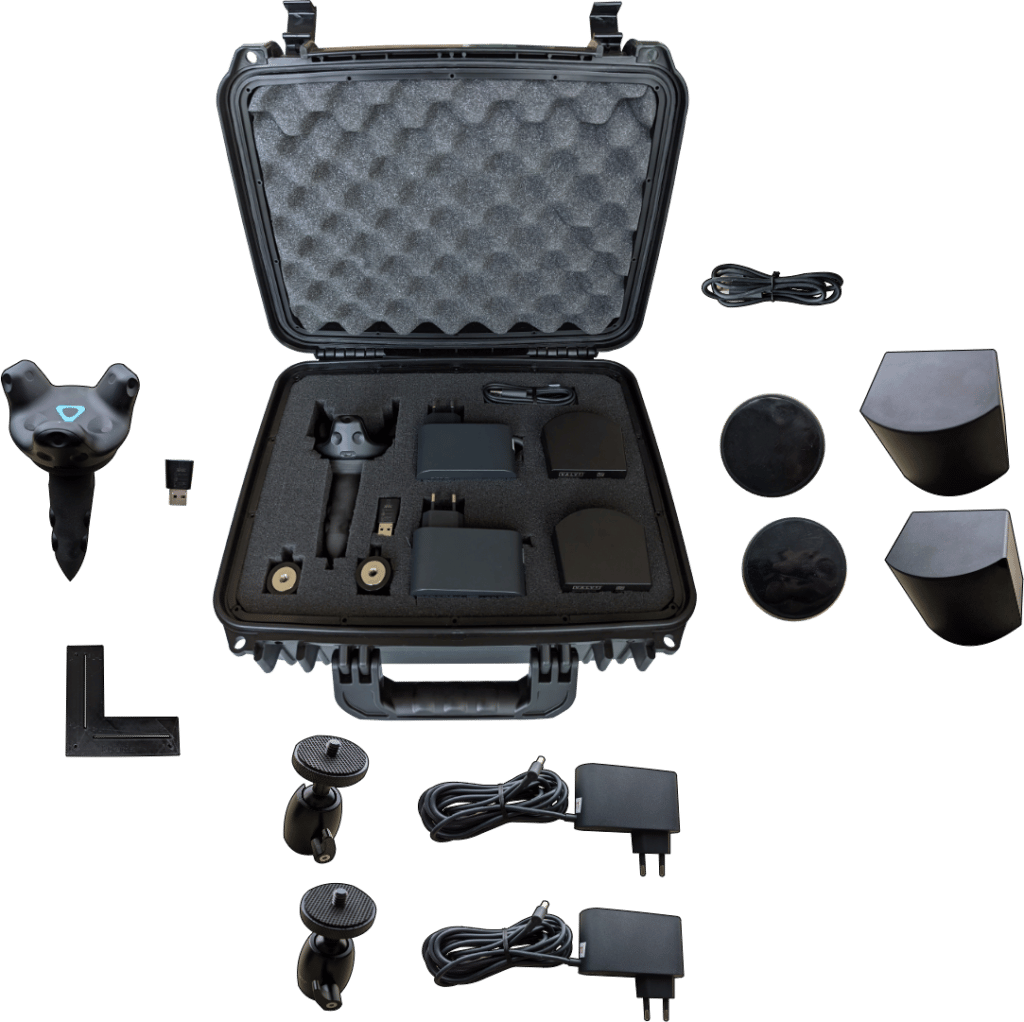 2. what else do you need?
RobPathRec utilizes RoboDK as a simulation tool. It is possible to visualize the path without any license. RobPathRec recommends using a licensed version in order to download your robot-specific code without any limitation.
If you buy a RobPathRec Kit we will be able to provide you 50% discount on the regular price of RoboDK.
The 50% discount cannot be applied for RoboDK as a standalone product.
IMPORTANT NOTE: RoboDK must be installed in C:\RoboDK (default install directory) in order to work with the RobPathRec App
3. Install the VR environment
You have a lot of options to fix and setup the base stations for your virtual cell. 
IMPORTANT NOTE: Please keep in mind, this VR technology was developed for gaming purposes. Many resources will show you how you can reach the best gaming experience. The RobPathRec Teach Pen and App are designed for industrial usage but you can still use very useful the resources for gaming!
The tracker on the pen must have a clear view to at least one of the base stations in order to record the coordinates and orientation in the space.
Here we prepared the official installation video (original video on YouTube: https://www.youtube.com/watch?v=fV–q0HcDU4):
Some tipps to reach best results
Mount your base stations diagonally, at opposite corners of your space.

Each base station has a 150-degree horizontal field of view and a 110-degree vertical field of view. To maximize your play area, set up at above head height (ideally more than 2 m or 6.5 ft from the floor), with the angle of each base station adjusted between 25 and 35 degrees.




 

If your space doesn't allow for this kind of setup, you can also mount the base stations on tripods and light stands, or place them on stable surfaces such as a table.

For proper tracking, set each base station at a lowest height of 0.5 m (1.6 ft). Depending on how high you set them up, you need to adjust the angle of the base stations upward or downward to fully cover the play area.

Secure the base stations in a location where they can't be easily jostled or moved.

For best performance, trackable objects should be at least 0.5 m (1.6 ft) away from a base station.

Avoid setting up in an area with bright light, which may negatively affect the performance of the base stations.
Source: https://www.vive.com/us/support/vive-pro/category_howto/tips-for-setting-up-the-base-stations.html
RobPathRec recommends using 2 base stations at the same time. You can use the magnetic plates and the ball heads from the kit or you might choose a tripod. You can use any tripod with standard screws for photography.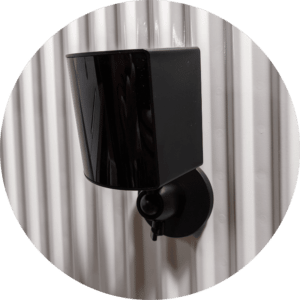 Please install roboDK on your PC.
IMPORTANT NOTE: Make sure, you install roboDK to the following path (which is the default path): C:\RoboDK
RobPathRec utilizes RoboDK as a simulation tool for the visualization of the recorded path. 
Additionally, you can easily download the robot specific code to your device, once the post processing is ready.
–> Here you can check out the supported devices by RoboDK.
4. install RobPathRec app
For the minimum requirements please check the product site of the app in the shop!
Unzip your downloaded file.
Start the installation
Follow the instructions.

You can install some RobPathRec goodies, which we prepared for the first usage. E.g. Pre-loaded robot, Remote TCP, CNC, Scara/Delta or our calibration file. We recommend to install them!
For SteamVR a proper installed and configured DirectX installation is a must! You have to DirectX11 or higher installed on you PC. On Win10 and higher it is default.
Despite in some cases happens that not all dependencies are installed. You can install and run the official DirectX End-User Runtime. It will not change your DirectX installation but completes missing files, if any. If nothing is missing, no changes will be applied. Therefore we strongly recommend to use this option!
Microsoft offers to install the Bing bar during the installation, you might uncheck this option.