Next gen
vr robot teaching
Superfast up to 50x & accurate
Industrial Robot teaching by virtual reality
We utilize Virtual Reality (VR) technology and an owned developed algorithm to teach ANY kind of robot.
We don't offer you "no-code & do on your own  teaching system" because we know that it doesn't work.
Instead we teach your robot on your site but within a much shorter time what you would achieve with the conventional coding.
We are not only faster than conventional teaching technologies but even more accurate. 
We can reach an offset of <1mm without manual correction. If your application requires, we can improve the accuracy to micron scale without sacrificing teaching speed
Time saving & customized optimization
We reduce the development and teaching time of your industrial robots to a fractal of the conventional downtime caused by programming.
We optimize the process flow to your particular project. So, you receive the most efficient automatization solution within the shortest time.
Teaching in minutes not in days.
We are experienced and skilled engineers for industrial robot automatization.
We know the pain points of the industry, and we deliver answers for these challenges.
We don't want you offer any DIY no code solutions, becaues we know: IT DOESN'T WORK.
We offer rapid industrial robot teaching with excellent accuracy. We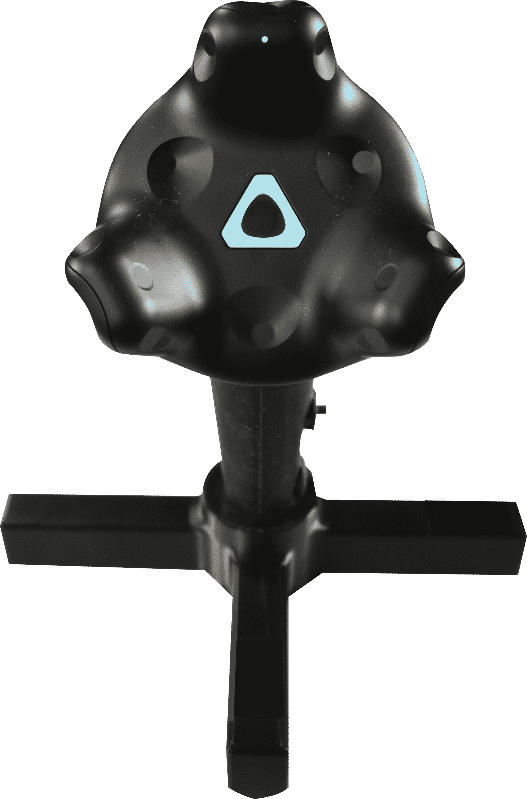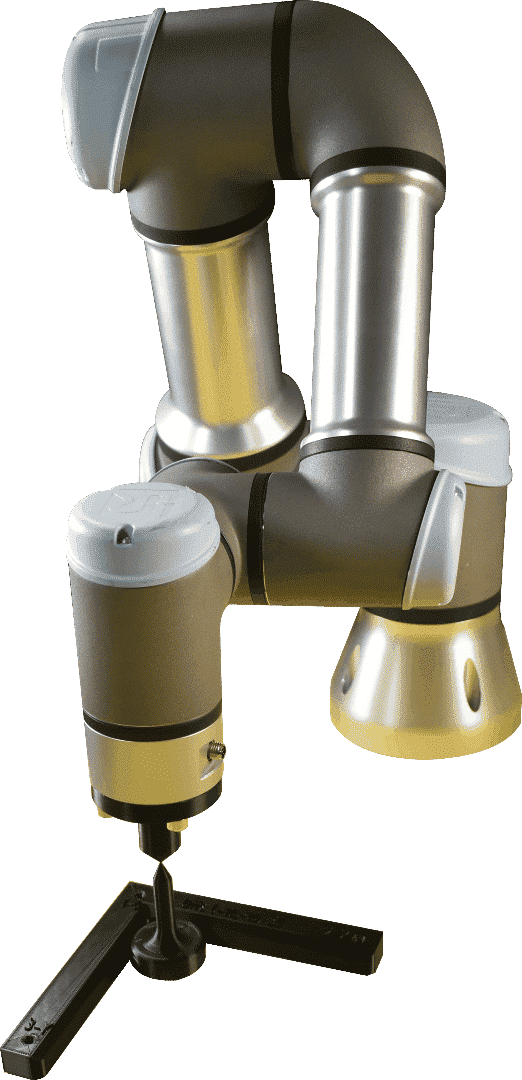 Installation of the VR environment
We generate a virtual workspace environment around the industrial robots you want to let teach.
Calibrate VR path recoder
The calibration of the path recorder device guarantees the accuracy you need.
Our system enables an extreme fast and efficient calibration which works under any condition.
The calibration process regulary takes under 10 minutes
Record the path
We trace the path with the device.
There are absolutely no limits. Any kind of complex and irregular surface can be mapped with the innovative trace device.
The path recording doesn't require any special procedure or additional device.
Generate code
After finishing the mapping process, we compile the code for your certain robot system.
We can compile the code for the most popular industrial robot systems.
However the path recording occurs with a superior accuracy, in some cases, a manual accuracy improvement will be applied to reach the required accuracy for your application.
Run
After a dry run you can ramp up your production line with maximum speed.
RobPathRec can teach robots of the following brands with ease
Cannot find the robot brand you want to let teach?
Do not be shy! ask us!